Leancure View is installed in Europe and internationally
From SMEs to major manufacturers, we are present in a wide range of industrial sectors.
More than 100 industrial sites equipped
France | Spain | Italy | Germany | Belgium | England | Switzerland | Slovakia
Romania | Russia | Singapore | USA | Canada | Chile | Mexico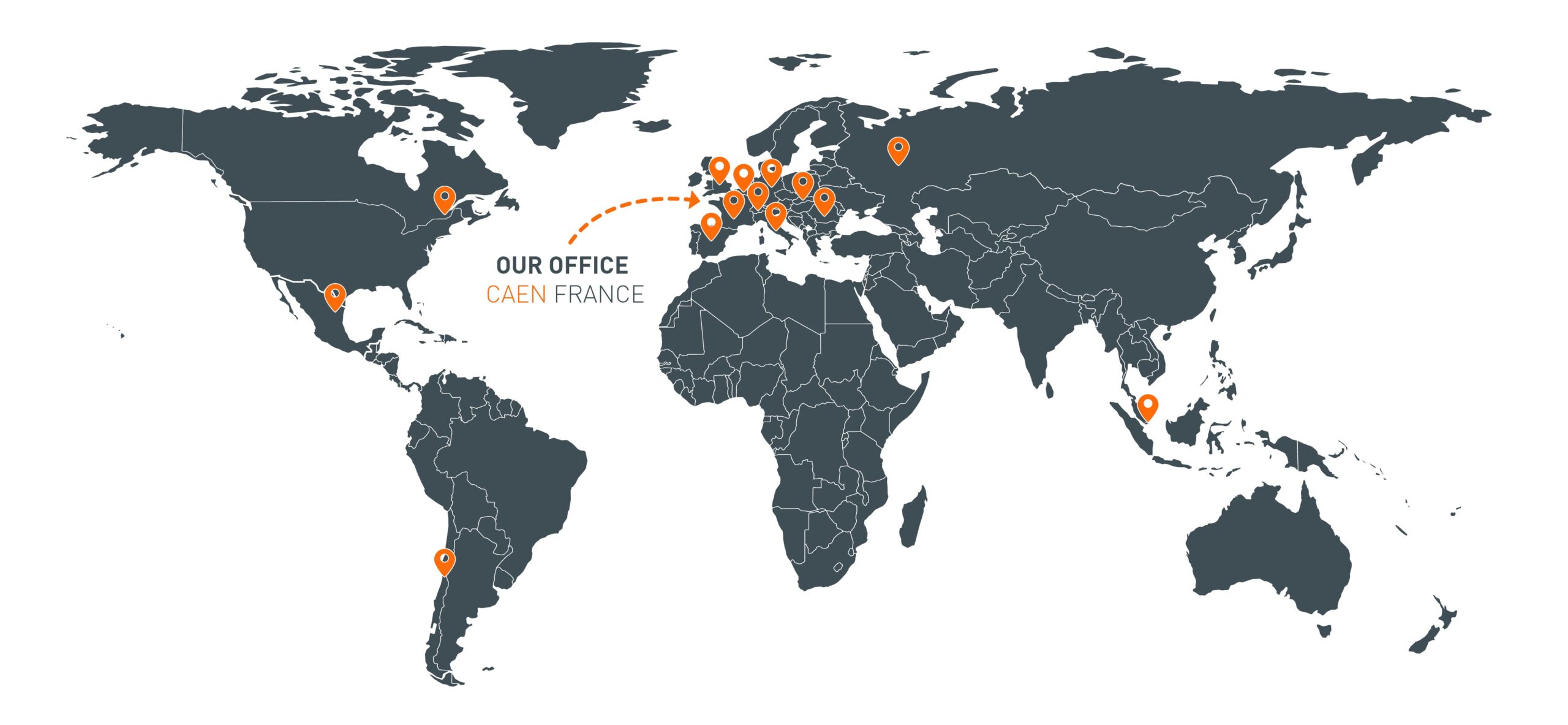 Cosmetic and Pharmaceutial
Introduction of our PERFORMANCE module at SARBEC COSMETICS
Leancure allowed us to follow visually our productivity, and work on the real issues that were impacting our productivity.
The solution is simple and scalable, it adapts over time to our needs.
The tool is now at the centrer of the Group's operational excellence approach.
A simple, efficient and well-structured tool allowed us to collect (factual) production data in real time. The ease of tracking and analyzing this data allowed us to create a learning environment for our operational and managerial teams.
We were looking for an affordable MES that would allow us to completely eliminate paper tracking.
We found this solution easy to use, very affordable, and with a perfect visual for production management. We have 2 lines installed, we plan to add 3 new ones in 2022.
We have gained 10% productivity in the first year. We were well advised during the installation and the maintenance support is efficient.
Instantly, the MES challenges the teams and makes the workshop more dynamic by providing visual management. It has eliminated the need for paper reports and provides fast and accurate data reporting. The improvement actions are better oriented and the result can be quantified.
The Leancure teams have been partners of Daco for 2 years, listening to our needs and providing solutions in regular updates.
We were looking for en automated, live performance recording. The application proposed by Leancure corresponded perfectly to our needs.
We were are to focus on big dowtime and make quick wins. The measurement allowed us to value these improvements.
We are satisfied with the ease of searching for information and visuals in the workshops. Leancure has become the standard for performance monitoring at Novoferm.